Fall 2021
Dr. Chiu-Mi Lai – University of Texas at Austin
Tuesday, September 21 at 3:30-5pm Central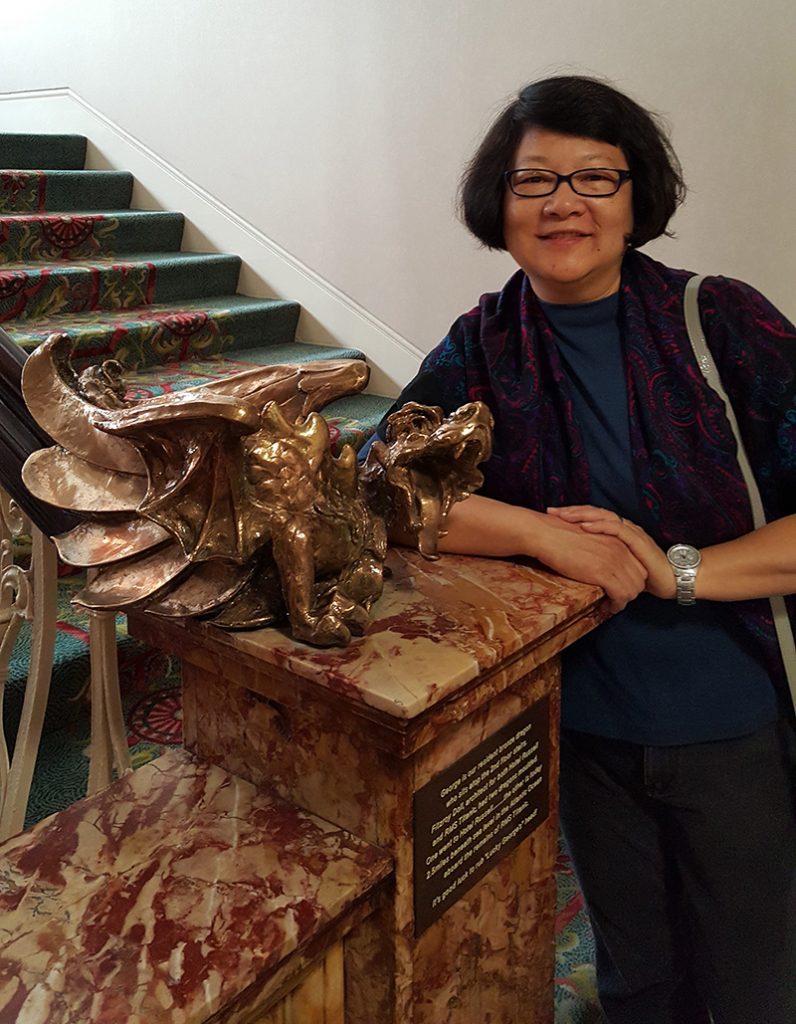 "Viewing the Moon" through Chinese Poetry — How the Moon Connects Us Across Time and Space
The lecture will provide a brief introduction to classical Chinese poetry. On the occasion of the Chinese Mid-Autumn Moon Festival, the focus will be on the significance of the moon and how Chinese poets write about viewing the moon for their time and for ours.
Dr. Chiu-Mi Lai is Professor of Instruction in Asian Studies and Director of Asian Studies Undergraduate Honors at the University of Texas at Austin. This will be her 16th year at UT-Austin where she teaches in Asian Studies, UGS and Plan II, teaching courses on Chinese culture and arts, literature, linguistics, and history. Dr. Lai received her Ph.D., with honors, in early medieval Chinese literature from the University of Washington.
Spring 2021
Dr. Emily Wilson – University of Pennsylvania
Friday, February 26 at 10am Central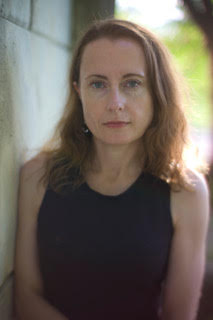 Ten Reasons to Read Homer in 2021
This talk will run through ten ways in which the Homeric poems might feel urgent and resonant as reading for US readers in the twenty-first century. Themes discussed will include leadership, empathy, community, violence, migration, cultural difference, trauma, power, gender, and language. Prof. Wilson will explore these themes primarily in the Odyssey but with some reference to the Iliad, and will also talk a little bit about her goals and process as a translator. Ample time for Q and A will be provided.
Emily Wilson is a Professor in the Department of Classical Studies and Chair of the Program in Comparative Literature and Literary Theory at the University of Pennsylvania. Her books include "Mocked with Death: Tragic Overliving from Sophocles to Milton" (Johns Hopkins 2005), "The Death of Socrates: Hero, villain, chatterbox, saint" (Harvard 2007), and "The Greatest Empire: A life of Seneca" (Oxford UP, 2014). She is the Classics editor of the revised Norton Anthology of World Literature. Her verse translations include Six Tragedies ofSeneca (Oxford), four translations of plays by Euripides in the Modern Library The Greek Plays (2016), Oedipus Tyrannos (forthcoming, Norton), and the Odyssey (2017). She is working on a new translation of the Iliad.
Fall 2020
Community Seminar
Thursday, October 8 at 7:30pm CT.

Great Questions in Government Community Seminar: We Hold These Truths
A series of discussions on fundamental issues related to US Democracy.
Join the discussion this Fall on the meaning of The Declaration of Independence in our time. Participants will read the first portion of The Declaration of Independence and short passages related to it from authors like Lincoln and MLK. Participants will consider discussion questions in small groups for half of the session and then gather as a whole to share their thoughts. The goal is for participants to become more thoughtful about fundamental political principles like "all men are created equal" and how we have come and continue to understand them more deeply over time.
Fall 2020
Dr. Dan-el Padilla Peralta – Princeton University
Friday, September 18 at 10am.
This talk takes as its theme homelessness and housing precarity. Its main focus will be on what Homer's Iliad and Odyssey (and ancient and modern readers of Homer's epics) have to say about homelessness—not only or even primarily as an isolated individual or familial experience, but as a structural condition that is rooted in the design of profoundly inequitable societies. My remarks seek to model how literary analysis of ancient texts can work to foreground and center contemporary social inequities.
A Dominican by birth and New Yorker by upbringing, Dan-el Padilla Peralta graduated summa cum laude from Princeton University in 2006 with a degree in Classics and a certificate in the School of Public and International Affairs. He was awarded the Daniel M. Sachs Class of 1960 Graduating Scholarship to read for the M.Phil. in Greek and Roman History at Oxford (2008); and earned a Ph.D. in Classics from Stanford (2014), generously supported by the Stanford Interdisciplinary Graduate Fellowship. After a two-year postdoctoral stint at Columbia University's Society of Fellows, he returned to Princeton and is now an Associate Professor in the Classics Department. He is affiliated with the Programs in Latino Studies and Latin American Studies and the University Center for Human Values.
Padilla Peralta is the author of Undocumented: A Dominican Boy's Odyssey from a Homeless Shelter to the Ivy League (Penguin 2015) and Divine Institutions: Religions and Community in the Middle Republic (Princeton 2020); and he has co-edited Rome, Empire of Plunder: The Dynamics of Cultural Appropriation (Cambridge 2017). A staunch believer in the importance of public scholarship, he has written for and sits on the editorial board of the public-facing Classics journal Eidolon and has published pieces for The Guardian, Matter, Vox, the NYT, and Fabulist. His writing, teaching, and research are guided by a firm commitment to anti-racist principles.
Spring 2020
Krishnan Venkatesh – St. Johns College in Santa Fe, NM
Thursday, April 2 at 5pm. ACC Highland Campus, Building 4000
Euclidean Geometry: Food for the Soul
What kind of thing is geometry, and what does it teach us? This talk will inspire you to the study, or further study, of Greek geometry by setting before you some easy propositions of great wonder and beauty. I'm going to argue that we can't understand Plato without having undertaken Euclid, and also that kind of geometry established by Euclid, axiomatic geometry, is something like the spine to all western thought: no other culture had this, and it provides the intellectual success story that distinguishes the west. We will dwell on Euclid's proof of the Pythagorean theorem as well as several delightful alternative demonstrations, in order to understand more clearly what is distinctive and  interesting about the Euclidean way of thinking, which involves wit, poetry, and story-telling.
Krishnan Venkatesh studied English Literature at Magdalene College, Cambridge, and worked on Shakespeare at the University of Münster, Germany, before the Wall fell. He taught English literature and philosophy at Shanxi University, China, for three years, before discovering St. John's College, Santa Fe. He has taught at St. John's for 30 years, in both Western and Eastern programs. He feels that it was at St.John's that he began to learn to read, and that he met some of his best friends at St. John's — among them, Plato, Montaigne, Apollonius, Zhuangzi, and Dogen. He is the author of a book on the Pali Discourses of the Buddha; a book on Tolkien will be published next year; and he is currently working on a book on Confucius. He is not a mathematician.
Fall 2019
Dr. Fatemeh Keshavarz – University of Maryland, College Park
Thursday, November 14 at ACC Eastview Campus, Room 8500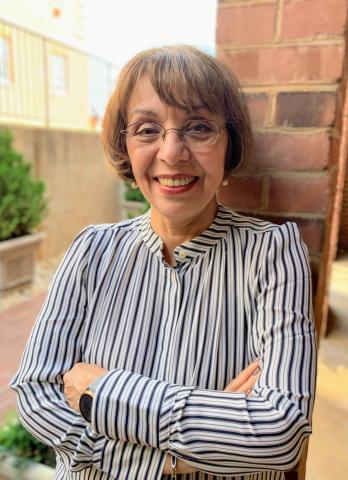 Rumi, a Poet for the 21st Century
The presentation will open with general  remarks on Rumi's significant life events and the larger social and religious traditions which nourished him. It will then focus on the dimensions of his personal contributions which have turned him into a poet for all seasons. Multiple examples of his work in the original Persian and translation will be shared.
Radio Rumi: A Bi-Weekly Podcast with host Fatemeh Keshavarz
Fatemeh Keshavarz holds the Roshan Chair in Persian Studies and directs the School of Languages, Literatures and Cultures at University of Maryland, College Park. She is a published poet and author of Six monographs including Reading Mystical Lyric: the Case of Jalal al-Din Rumi and Recite in the Name of the Red Rose: Poetic Sacred Making in Twentieth Century Iran (winners, Choice Magazine Award). Her book Jasmines and Stars: Reading more than Lolita in Tehran was described by ALA Booklist as an excellent counterpoint to Nafisi's Reading Lolita in Tehran. Recently, Edinburgh University Press published her book Lyrics of Life: Sa'di on Love, Cosmopolitanism, and Care of the Self (2015). The show "Speaking of Faith" featuring her in the hour-long episode "The Ecstatic Faith of Rumi," received the 2008 Peabody Award. In the same year she was awarded the Herschel Walker Peace and Justice Award. In 2013, Keshavarz was named poet of the month by NPR's Grace Cavalieri, host of Poetry and the Poet.
Spring 2019
Dr. Roosevelt Montás – Columbia University
Thursday, March 28 at ACC Eastview Campus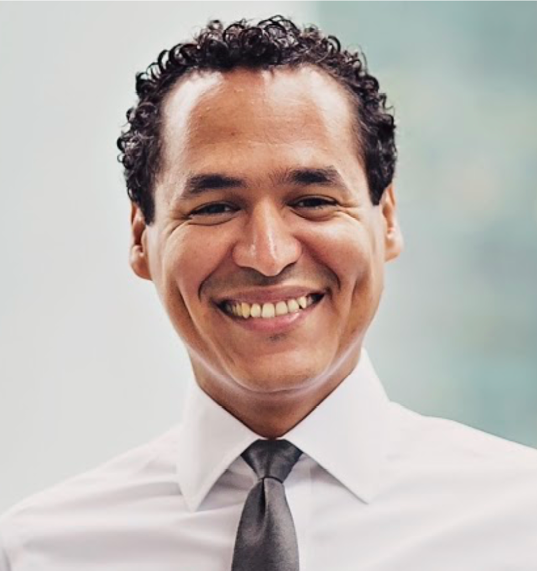 …what kind of beings are human beings?' or 'what does it mean to be human?' Can ancient texts shed light on this fundamental question?
-Dr. Roosevelt Montás
Human Freedom and the Meaning of Liberal Education:

the Case of Plato's Meno
"What approach to education is most appropriate for beings such as we are? To answer this question, one must first propose an answer to the question 'what kind of beings are human beings?' or 'what does it mean to be human?' Can ancient texts shed light on this fundamental question? And can they, in turn, serve as the basis for the education of a being who asks such a question?"
Roosevelt Montás was born in the Dominican Republic and moved to New York City as a teenager. He attended public schools in Queens and then Columbia College, Columbia University, where he studied comparative literature and philosophy. In 2003, he completed a Ph.D. in English, also at Columbia, and began teaching in the faculty of the English Department in 2004. In 2008, he was appointed Director of the Center for the Core Curriculum, a position he held for 10 years. Currently, he is Senior Lecturer in American Studies. Roosevelt specializes in Antebellum American literature and culture, with a particular interest in American national identity. His dissertation, Rethinking America, won Columbia University's 2004 Bancroft Award. In 2000, he received the Presidential Award for Outstanding Teaching by a Graduate Student and in 2008 he received the Dominican Republic's National Youth Prize. He teaches moral and political philosophy in the Columbia Core Curriculum as well as seminars in American literature and culture in the American Studies Program. Each summer, he teaches a course in political theory and citizenship to high school students through Columbia's Freedom and Citizenship program. Roosevelt also speaks widely on the history, place, and future of liberal arts education.