FACULTY INTELLECTUAL FEASTS
A unique opportunity for faculty to join together over dinner, twice each semester, to discuss core texts and ideas.

The ACC Faculty Great Questions Intellectual Feasts is a unique opportunity for faculty to join together over dinner, twice each semester, to discuss core texts and ideas. The Faculty Center for Teaching and Learning supports this Faculty Learning Community (FLC) in order to foster interdisciplinary collaboration and discussion while engaging faculty with challenging texts meant to open intellectual horizons and reinvigorate faculty teaching.
Please consider joining us for the fourth installment of the Great Questions Faculty Intellectual Feasts, a core text focused Faculty Learning Community!
---
2019/2020
The Great Questions Faculty Intellectual Feasts
The Decameron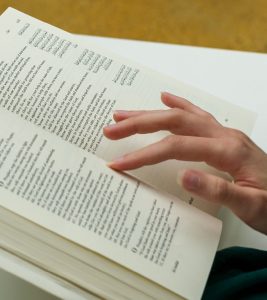 The concept is simple: gather faculty from a variety of disciplines, have them read exceptional core texts, provide dinner and open the floor for discussion. Doing this, we break down academic silos, explore questions that are important to us a human beings and take a refreshed spirit of inquiry back with us to our classrooms.
FALL SEMESTER 2019
---
The Decameron
This year we will read Giovanni Boccaccio's classic, The Decameron, which is a collection of novellas by this 14th-century Italian author. We will spend the entire year reading this text. Join us for these classic tales as we flee the plague of mundane professional development!
We will host two simultaneous feasts this year. One at ACC South Austin Campus (Dinner) and the other at a Central Austin location (Lunch).
Please find more information and sign-up details here.
A look back at 
Past Intellectual Feasts
Eastern and Islamic Classics
2018/2019 Feast
Eastern and Islamic Classics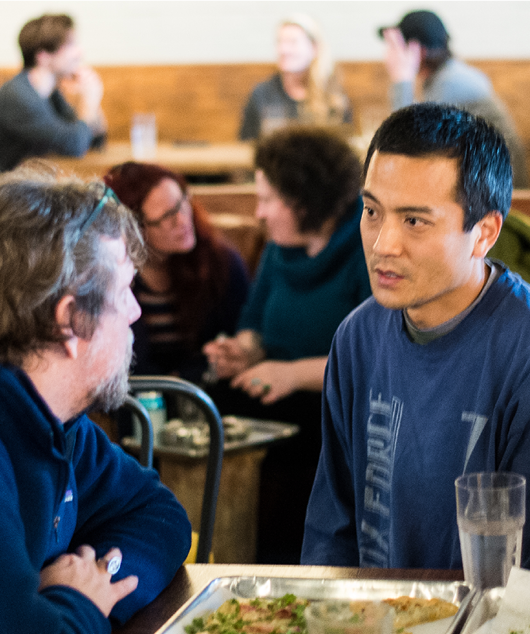 FALL SEMESTER 2018
---
A Journey to The West (Monkey)
Journey to the West is a classic Chinese mythological novel. It was written during the Ming Dynasty based on traditional folktales. Consisting of 100 chapters, this fantasy relates the adventures of a Tang Dynasty (618-907) priest Sanzang and his three disciples, Monkey, Pig and Friar Sand, as they travel west in search of Buddhist Sutra. We will read the (much) abridged translation of Arthur Waley
SPRING SEMESTER 2019
---
Ibn Tufayl's Hayy Ibn Yaqzan
The Arabic philosophical fable Hayy Ibn Yaqzan is a classic of medieval Islamic philosophy. Ibn Tufayl (d. 1185), the Andalusian philosopher, tells of a child raised by a doe on an equatorial island who grows up to discover the truth about the world and his own place in it, unaided—but also unimpeded—by society, language, or tradition. Hayy's discoveries about God, nature, and man challenge the values of the culture in which the tale was written as well as those of every contemporary society.
2018-2019 Participants
Amy Finney
Communications
Russel Gardner
Government
Carl Gregory
Computer Science
Ted Hadzi-Antich Jr.
Government
Courtney Mlinar
Library Science
Bryan Register
Philosophy
Rosalba Schramm
Electronics & Advanced Technologies
Suzane Stambaugh
Psychology
2017/2018 Feast
Mechanics from Aristotle to Einstein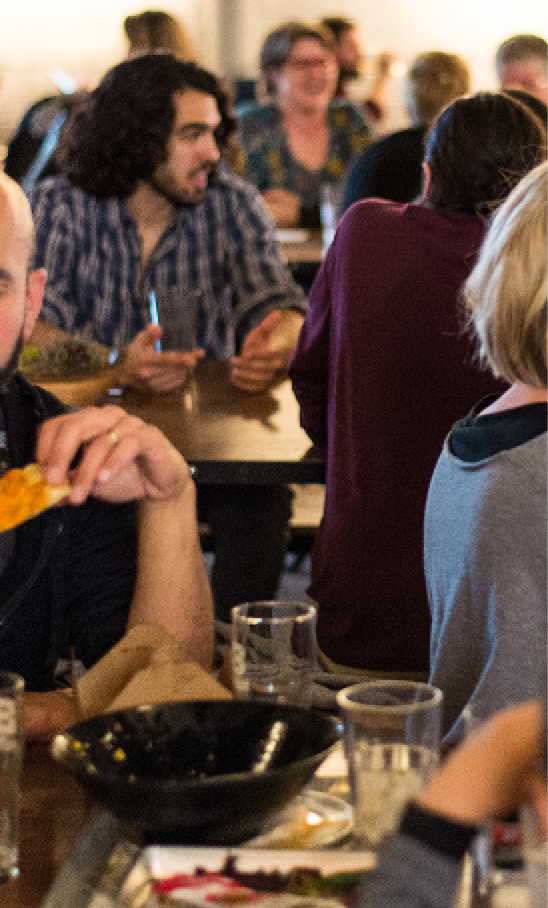 2017/2018 Feast
---
Mechanics from Aristotle to Einstein
This year, faculty read Mechanics from Aristotle to Einstein, a book that captures the incredible process of human beings' engagement with and discoveries of the natural world. Exploring the amazing discoveries of Aristotle, Galileo, Descartes, Newton, and Einstein, this book claims to tell "the most remarkable story in all secular history." Far from being just a simple recounting of the scientific details, this book explains why the culmination of these men's work is"the greatest single intellectual success which mankind has achieved."
We explored how "their discoveries changed the character of man's habitual mental operations even in the conduct of the non-material sciences while transforming the whole diagram of the physical universe and the very texture of human life itself." Through the reading and discussion of this work, faculty fostered cross-disciplinary connections and gained a renewed excitement for the incredible development of thought and scholarship, of which we are all a part.
2017-2018 Participants
Angele Smith
History
Amy Finneyr
Communications Studies
Ann Orsinger
Philosophy/Government
Laurie Dillon
Nursing
Shelley Mitchel
Nursing
Samantha Ackers
Education English
Matt Watkins
Philosophy
Linda Macky
Philosophy
Wolfgang Frey
Physics
Danielle Whites
Communications
Bryan Register
Philosophy
2016/2017 Feast
The Complete Essays of Michel de Montaigne:
Human Experience, Understanding and Cannibals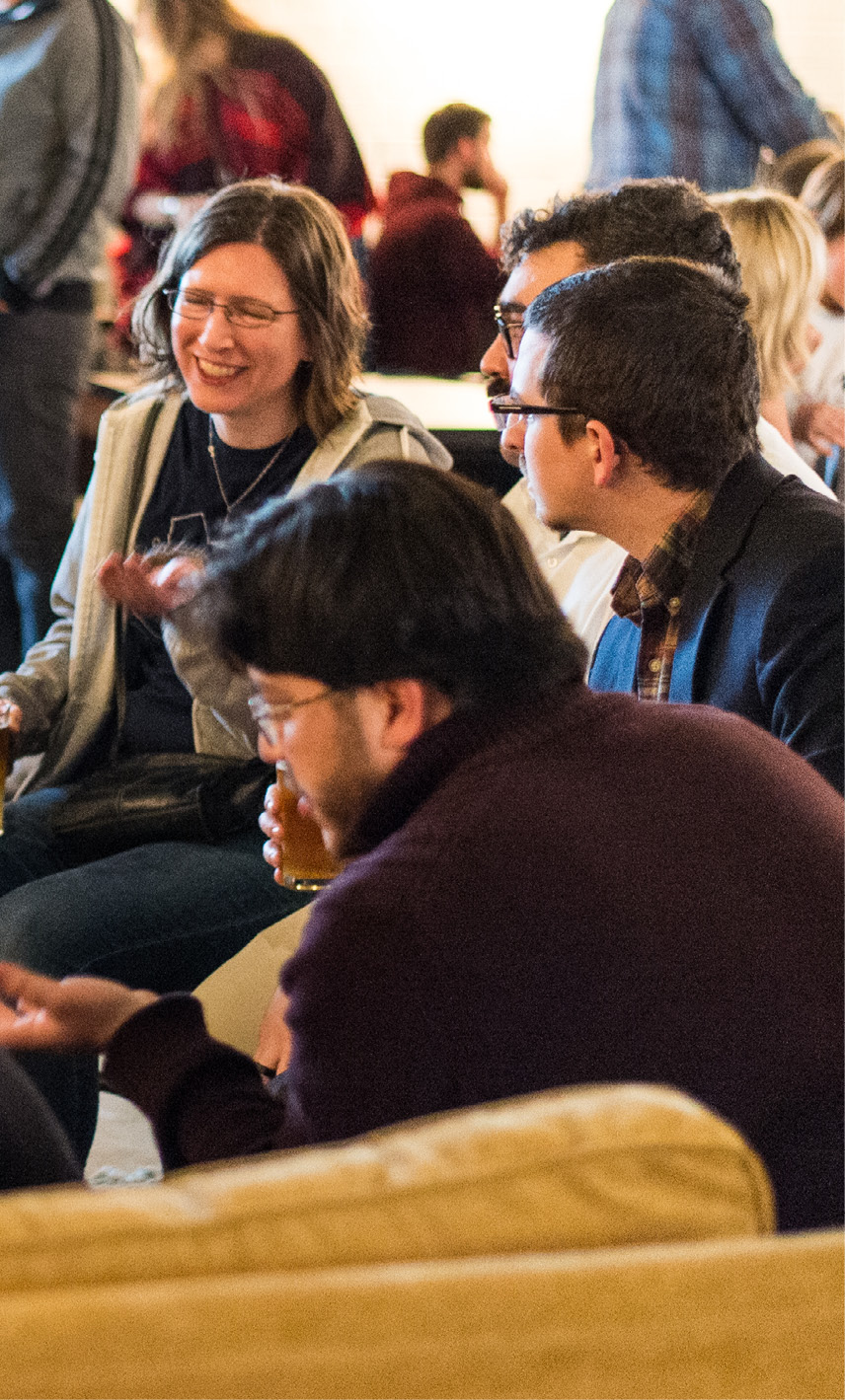 2016/2017 Feast
---
Thursday, October 20:
Book 1, Essays 1-45
Thursday, December 8:
Book 1, Essays 46-57 and Book 2, Essays 1-12
Thursday, March 9:
Book 2, Essays 13-37
Thursday, May 4:
Book 3, Essays 1-13
2016-2017 Participants
Cameron Addis
History
Edward Blanchard
English
Sherry Blum
Philosophy
Jackie Childress
Communications
Theodore Hadzi-Antich Jr.
Government
Michael Hydak
Foreign Languages
Bryan Register
Philosophy
Margaret Reid
Chemistry
Jane Thorne
English
Zoe Irene VanSendt
History
Matt Watkins
Philosophy
Wanda Wilson
Government
2015/2016 Feast
Because Arthur Schopenhauer Told Me So:
The 4 greatest novels ever written, according to Arthur Schopenhauer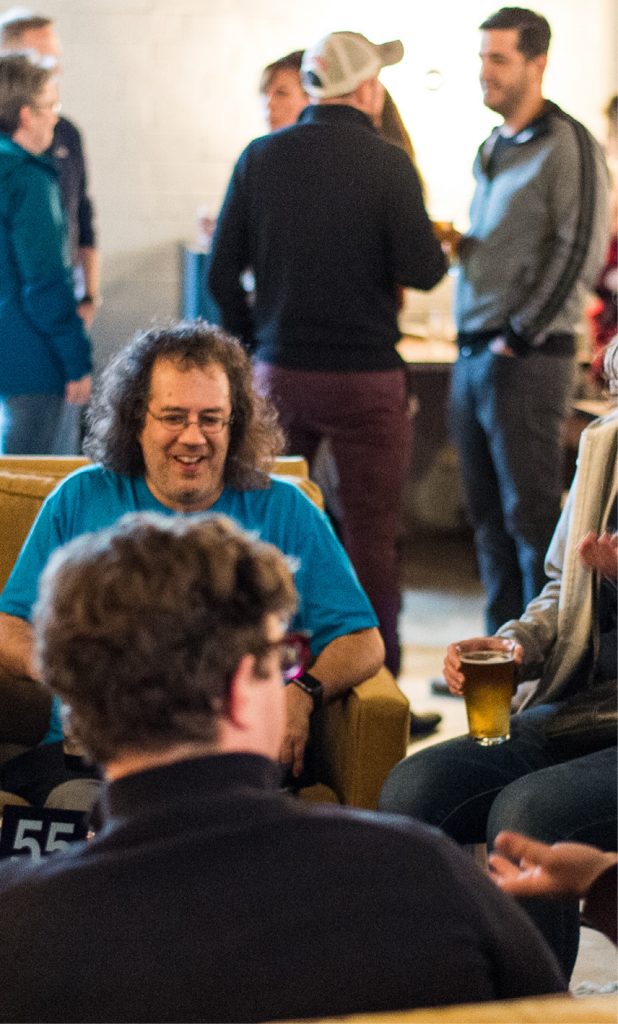 SCHEDULE
---
Tuesday, October 20: Wilhelm Meister's Apprenticeship by Goethe
Tuesday, December 1: The Life and Opinions of Tristram Shandy, Gentleman by Laurence Stern
Tuesday, March 8: Julie, or The New Heloise by Rousseau
Tuesday, May 3: Don Quixote by Cervantes
2015-2016 Participants
Toyya Cisneros
Library Services
William (Joe) Hoppe
English & Creative Writing
Gretchen Harries
Speech Communication
Bill Martin
Developmental Writing
Melissa (Milly) Bonafont
History
Joyce Daniels
Associate Degree Nursing
Katherine Viek
Associate Degree Nursing
Rennison Lalgee
Sociology
Nina Almasy
Health Sciences-Vocational Nursing
Juan Molina
Mathematics
Theodore Hadzi-Antich Jr.
Government