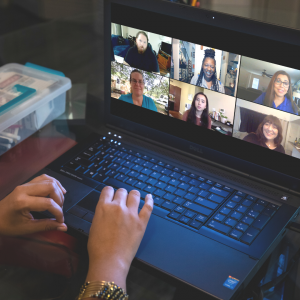 HyFlex Course Design: Combining Classroom and Online Instruction
June 18, 2021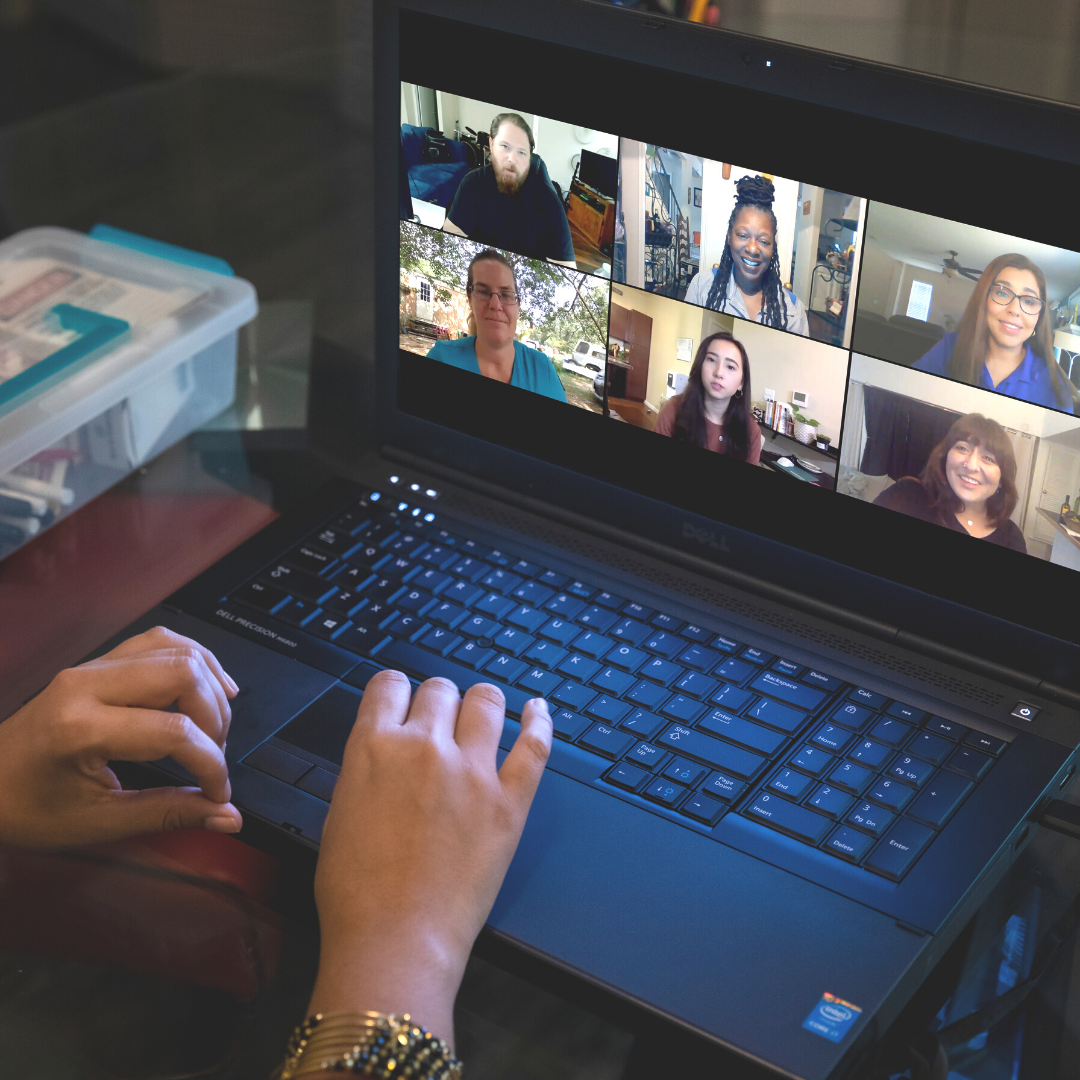 Presenter: Dr. Brian Beatty, Associate Professor – Instructional Technologies, Department of Equity, Leadership Studies and Instructional Technologies, San Francisco State University https://edtechbooks.org/hyflex 
This multi-session workshop provides faculty and support staff with information, examples, and application activities associated with designing, developing, and implementing a Hybrid-Flexible (HyFlex) course. Each workshop session is conducted synchronously using Zoom online. 
Additional online resources and asynchronous discussion forums are available for application practice and ongoing Q&A during and immediately after the workshop.
After completing this workshop, faculty should be prepared to begin developing effective HyFlex courses and working with staff and administration to implement a HyFlex instructional program.
Please note varying times for sessions. Registered participants are required to attend all sessions.
Friday, July 16,

10:30am-12:00pm

– Workshop Open in LMS: What is HyFlex? Webinar

Monday, July 19,

11:30am-1:00pm

– Session 1: Developing a HyFlex Strategy

Tuesday, July 20,

11:30am-1:00pm

– Session 2: Designing your HyFlex Solution

Wednesday, July 21,

11:30am-1:00pm

– Session 3: Engagement Strategies Across Modes

Thursday, July 22,

11:30am-1:00pm

– Session 4: Implementing HyFlex

Friday, July 23,

11:30am-1:00pm

– Session 5: Evaluating your HyFlex Program
CONTACT:  dlstaff@austincc.edu
---
PURPOSE
Prepare faculty to implement HyFlex instructional mode in their upcoming courses. Equip staff instructional designers to support faculty in their course development and implementation.
OBJECTIVES
In this workshop, participants will review effective Hybrid-Flexible instructional practices, engage in reflective discussions and draft an initial HyFlex course design; preparing them, in their own contexts, to:
Develop a course plan enabling flexible student participation in multiple delivery modes (HyFlex).

Revise a set of student learning outcomes for at least one HyFlex course.

Identify existing and needed content resources for at least one course.

 Plan for effective engagement strategies that support meaningful interaction throughout a course.

Implement effective assessment approaches that work well in all supported instructional modes.

Discuss the need and opportunity for evaluating the impact of HyFlex delivery on student participation, achievement, and meeting prescribed organizational goals.
FORMAT
The workshop is designed to be highly interactive, combining presentation of information, discussion of real-life cases, and reflective discussion exercises. Participants are provided with workshop materials posted to the institution's LMS: links to conceptual content (files, websites, etc.), brief video summaries for each session, activity worksheets/templates/examples, application-focused asynchronous discussions and lists of additional resources.
The workshop is divided into three major content sections which follow a common design sequence: understand the problem and conceptualize a design solution, implement the solution, and evaluate its impact on measures of importance. These content sections are supported with activities after each workshop session designed to engage participants in context-dependent application and producing meaningful artifacts useful in their upcoming teaching assignments. Opportunities for reflection and Q&A are available throughout the workshop using a mix of asynchronous and synchronous approaches.
Each workshop session begins with an interactive discussion of workshop session content via Zoom, accompanied by in-depth information presentation (resources) in the LMS, and concludes with activity-based interaction among participants in an asynchronous discussion forum.
An ongoing asynchronous forum is used for Q&A throughout the workshop. Commonly asked questions may be seeded within the Q&A forum to engage participants in deeper reflection of their own situation. 
After the workshop concludes, content, posted activities (containing the work of the participants), and all workshop resources remain available (at the discretion of the institution) to support ongoing implementation and expanded faculty development efforts.
Workshop Plan and Topics
Participants are guided in each interactive online session to review conceptual (content) resources posted to the institution's LMS workshop site. Then they apply the concepts to their own course design context, completing an assigned activity before the following session is launched. Participants who complete the application activity receive feedback on their activity submissions within 24-48 hours.
SESSION TOPICS
What is HyFlex? (Pre-workshop webinar live or recording for all participants)
Summary of HyFlex beginnings and adoption since 2005

HyFlex Definition and Four Fundamental Principles

Basic Design Approach: Outcomes, Content, Assessment, Engagement and Evaluation

Strategic opportunity for Fall 2021 and beyond: physical distancing, student participation limitations, preparing for instructional continuity
Session 1: Developing a HyFlex Strategy
What are common challenges and benefits of HyFlex instruction?

What are the specific problems and opportunities around course delivery and student participation facing your institution, students, and you personally this coming year?

Select a course (or courses) to use as a context for workshop activities.
Application Activity: Initial discussion post about personal context, workshop objectives and initial questions, hopes and concerns. Optional worksheet activity: Assess the challenges (costs) and opportunities (values)
Session 2: Designing your HyFlex Solution
What does the HyFlex form look like in various class-types?

Fundamental design and development process: Considering Online Quality (QM), Universal Design for Learning (UDL)

Review and modify learning outcomes and objectives.

Identify, select and create content (information sources).

Plan for the consistent assessment of learning in all modes. Planning for ongoing evaluation of learning – formative (learning progress) and summative (grades)
Application Activity: Review learning outcomes. Identify information sources for all modes. Draft assessment plan. Optional worksheet activity: Post summary to discussion forum for feedback.
Session 3: Engagement Strategies Across Modes
Develop engagement approaches for all students that support the formation of an interactive learning community.

Establishing and maintaining presence in a HyFlex course: teacher, social, and cognitive (Community of Inquiry framework)

Synchronous engagement effective practices, including simultaneous teaching (classroom and synchronous online)

Asynchronous engagement effective practices
Application Activity: Draft engagement plan, considering faculty workflow changes. Optional worksheet activity: Post summary to discussion forum for feedback.
Session 4: Implementing HyFlex
How is a HyFlex course or program implemented?

Technical factors (systems and support): examples of learning spaces used for HyFlex, including audio and video solutions

Learning-related factors (student support focus)

Teaching-related factors (faculty support focus)

Realigning workload and workflow expectations

How will your HyFlex course be implemented locally?
Application Activity: List implementation issues and challenges that must be addressed. Begin working on a solution plan. Optional worksheet activity: Post to discussion forum for peer discussion.
Session 5: Evaluating your HyFlex Program
What are you planning? Why this design?

What are the expected impacts on student participation and course achievement? program delivery? organizational goals?

How will you communicate the program, goals and successes to your community?
Application Activity: Develop/revise and work your course development plan. Optional worksheet activity: Post draft to discussion forum for feedback.