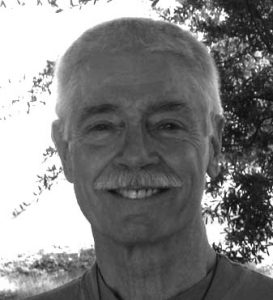 Teaching & Learning Champions: James Burleson
May 21, 2021
Teaching & Learning Champions are faculty and staff who contribute to student learning (Guided Pathways Essential Practice #4). We share their stories to celebrate their dedication to instructional excellence & innovation in a series of spotlight articles. #ACCExcellence
Meet James Burleson, Associate Professor of Latin!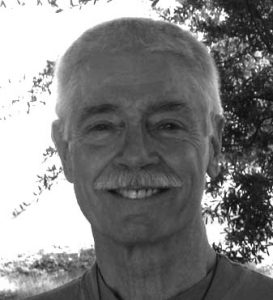 by Alexa Haverlah, TLED Content Marketing Intern 
Published May 21, 2021
"Education has from the very beginning been closely connected with the study of the ancient world. The ages which succeeded it always regarded classical antiquity as an inexhaustible treasurehouse of knowledge and culture, first as a collection of valuable external facts and arts and later as a world of ideas." – Werner Jaeger
Book IV of Plato's The Republic includes Socrates' list of four virtues required to lead a moral, upstanding life, known as the Cardinal Virtues. They are fortitudo, moderatio, sapientia, and iustitia, or in English: Courage, Temperance (or more applicably, Balance, self-control, or clear-mindedness), Wisdom, and Justice.
In a manner very much "on-brand," James Burleson, M.A., Associate Professor of Latin at ACC Rio Grande, applies the Four Cardinal Virtues to his personal life and teaching pedagogy.
Solo Performer
As a solo performer of the Oboe and English horn in the symphony over a span of 38 years, Burleson knows a thing or two about the courage it takes to get up in front of a crowd. Without his awareness, such practice later prepared him to teach to engaged audiences of students.
On a music scholarship to Texas Tech, Burleson studied Pre-Med and Latin and had every intention of going to Medical School, but a calculation error ruined ten years of study and preparation and Burleson's dream of practicing medicine.
After graduating from Tech in 1968, Burleson attended The Juilliard School of Music until he weighed just 105 pounds. The long, intense hours of daily practice were at odds with the balanced lifestyle Burleson sought, so again Burleson gathered up his courage, only this time to quit music for good and pursue a career in academia. He hasn't played a note since July 3, 1999.
Balance in All Things
Burleson returned to Tech to teach Latin and then pursued a Master's Degree in Latin at the University of Texas at Austin. Teaching forces him to be a role model, he says.
"I must be an honest role model of balance in all things," says Burleson, adding that this idea of balance among all things- the spiritual, physical, and intellectual- is the root of Greek and Roman philosophy, about which all educated Romans would know.
Burleson says he would be dead by now had he continued the sedentary schedule of practicing six to eight hours a day. Now, he "just" swims, runs, and does yoga.
Iron Sharpens Iron
One of Burleson's own role models from studying Latin as an undergraduate at Texas Tech is Dr. Peder Christiansen, whom Burleson credits for shaping his ethical background. Christiansen helped Burleson to question his ideas, support opinion with knowledge, and eventually, wisdom.
As a teacher, Burleson cares less about grades and more about exposure and progress. He gives his students ethical options without telling them what to do, meanwhile boosting their self-confidence in their critical thinking skills to be able to evaluate many different options.
Through research, Burleson sharpens his own thinking. For the past fifty-eight years "with rare exceptions" he has gone to sleep reading Latin, Greek, Italian, and Buddhism.
"It helps me to be on top of my classes, to have something to offer my students that's not just rote, 'educational,' righteous, ideal vacuity," says Burleson. "It's real, real involvement in the culture."
The Past Will Lead the Future
Perhaps nowhere are the ties from Classical antiquity to today more evident than in our Western historical and cultural traditions. Subjects like Philosophy and Poetry, institutions like the Olympics games and juries, and our methods for self-governance- the Constitution, representational democracy- are all borrowed from ancient Greek and Roman civilizations.
"It's relevant because it's the foundation," says Burleson. "It's like the cells in a tiny seed of a tree or an embryo. It's inchoate but it's foundational. The past will lead the future, in this sense."
Contemporary events, too, parallel the historical trajectory of the Roman Republic, says Burleson, which committed suicide by a lust for money and power and in doing so, created fascism.
Burleson notes the restrictive voting laws currently being introduced in thirty-three U.S. states at this very moment and recommends several books:
Burleson's published works include Erotic Conundrums from Sulpicia to Sappho: English versions of Latin and Greek poetry, available for purchase on Amazon.
Connect with James Burleson via email: jburleso@austincc.edu
---
Recommend a Colleague:
Do you know someone who is a champion of teaching & learning? Send their name & why you're nominating them to TLEDcomms@austincc.edu.