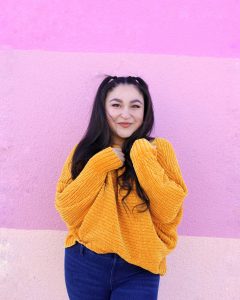 Teaching & Learning Champions: Vanessa Mares
May 12, 2021
Teaching & Learning Champions are faculty and staff who contribute to student learning (Guided Pathways Essential Practice #4). We share their stories to celebrate their dedication to instructional excellence & innovation in a series of spotlight articles. #ACCExcellence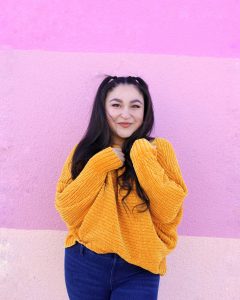 Meet Vanessa Mares, TLED's New Technical Writing & Web Intern! 
How do you support faculty at ACC?
I serve as a Technical Writer/Web Intern to support TLED! I help edit, update, and test web projects.
Share three words that best describe you. 
Thoughtful, passionate, genuine.
Where did you grow up? What was it like?
I grew up in Laredo, a border town in South Texas! My grandma lived in Nuevo Laredo, so I grew up crossing the border over to Mexico every weekend to visit her. I never saw it as leaving the country when I was little. I would just think we were crossing over the bridge to another piece of land, where my grandma lived. Now looking back, I am so grateful I got to grow up experiencing another country's culture, customs, and amazing food.
What kind of hobbies and interests do you have outside of work?
I love exploring Austin, going to concerts, doing yoga, and trying out new vegan restaurants. I have also gotten into creating and documenting my food ventures on social media recently. It has given me a new creative outlet while allowing me to explore this beautiful city and my love for food.
How do you define success and how do you measure up to your own definition?
I define success as getting to do what I love most as a career, having time for my family, and being genuinely happy in life. For a while, I always thought success was defined by the amount of money you made because that is what I was taught. However, as I get older, I realize all I need in this life is my family and getting to write every day!
Connect with Vanessa via email: vanessa.mares@austincc.edu
---
Recommend a Colleague:
Do you know someone who is a champion of teaching & learning? Send their name & why you're nominating them to TLEDcomms@austincc.edu.