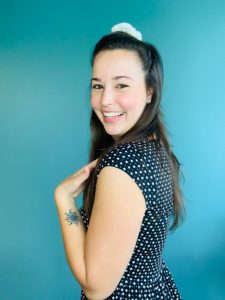 Teaching & Learning Champions: Alexa Haverlah
April 1, 2021
Teaching & Learning Champions are faculty & staff who contribute to student learning (Guided Pathways Essential Practice #4). We share their stories to celebrate their dedication to instructional excellence & innovation in a series of spotlight articles. #ACCExcellence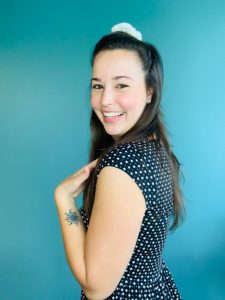 Meet Alexa Haverlah, TLED's New Content Marketing Intern! 
Something you want to see highlighted in the TLED Blog and/or Weekly Newsletter? Let me know by email at alexa.haverlah@austincc.edu! 
Share three words that best describe you.
Enthusiastic, Optimistic, Imaginative. 
Where did you grow up? What was that like? 
I grew up right here in Austin, TX! I attended Zilker Elementary and St. Stephen's Episcopal School. At Zilker, my favorite things were "hootenannies," where we got to dress in our pajamas, build forts with blankets and pillows and read in the library with the lights off. In high school, I rowed with Texas Rowing Center on Lady Bird Lake. I've interned at The Contemporary Austin/Laguna Gloria and worked at Terry Black's BBQ and The Oasis. The small triangular park in front of City Hall is dedicated to my paternal grandmother who served as Austin City Council member from 1975-1977. I feel connected to the city and invested in its future; I am proud to call Austin my home. 
Which book would you recommend that everyone read and why?
Where to begin…! Maus, Atonement, Walk Two Moons, One Person, No Vote. 
Talk about a teacher who had a big impact on your life. 
A teacher who continues to have a big impact on my life is my high school Art History teacher, Wallis Goodman. Our first conversation, we discussed if I would even enroll in his Art History class my senior year; rumor had it the work was challenging and Goodman was no-nonsense. He encouraged me to forget my GPA and take the opportunity to learn about something that truly inspires me for the simple reason that I am drawn to it- literally, art for art's sake! 
Connect with Alexa via email: alexa.haverlah@austincc.edu
---
Recommend a Colleague:
Do you know someone who is a champion of teaching & learning? Send their name & why you're nominating them to TLEDcomms@austincc.edu.