The Service-Learning Corner: February 2021
February 3, 2021

We're Back!
2020 was a challenging year for everyone, but ACC perseveres! Packed into this edition of the Service-Learning Corner is one such story of perseverance from Professor and Service-Learning Fellow Elena Keen, who was able to successfully implement service-learning in her course last semester in collaboration with ACC's Office of Energy and Sustainability. Additionally, we've included information about our 2021 Service-Learning Training, our new Service-Learning Fellowship Pathway, and our upcoming Virtual Volunteer Fair! I'm looking forward to making 2021 an even better year with your continued support!
Service-Learning Spotlight: A Remote Service-Learning Success Story 
Despite the challenge of teaching a service-learning course amidst a global pandemic, Service-Learning Faculty Elena Keen was determined to integrate community engagement into her ENVR-1301 course in 2020. She wanted a way for her students to practice applying course concepts around sustainability to real world scenarios. With the greater central Texas community closed for the time being, though, the challenge became finding a way to do so remotely.
"Sustainability is the central theme in my class because it is a fundamental part of human existence," said Keen. "If they can share their ideas at a local level, they can also start to apply what they are learning globally. My goal [was] to provide ways for them to think critically about how to make our world more sustainable in the future."
Dr. Keen found a solution in ACC's own Office of Energy and Sustainability. In response to the City of Austin's commitment to become a Zero Waste city by 2040, ACC had been researching ways to increase awareness and education about waste reduction. Director Andy Kim warmly welcomed Keen's students as collaborators in this initiative, inviting them to propose solutions to his office for consideration.
"…It was truly a refreshing experience working with Dr. Keen and her students in the Introduction to Environmental Science class," Kim shared. "We all had to adjust how we teach and learn due to the pandemic outbreak, but we also learned how resilient we can be when we put our heads and hearts together."
This partnership demonstrated ACC's commitment not only to finding sustainable solutions to waste management, but also to adapting to the unprecedented challenges for teaching and learning that 2020 presented. Professor Keen's class, with the support of the Office of Energy and Sustainability, was one of the few successful service-learning projects implemented in Fall 2020. The students were able to successfully apply their knowledge to present practical solutions for waste management.
"…Getting the project reports from students was the big highlight of this partnership," Kim stated. "Students presented brilliant and refreshing ideas that can tackle our own City's very pressing issues such as waste management, recycling, and homelessness."
Thanks to the positive student response to the 2020 project, Keen and Kim plan to continue their service-learning partnership into the 2021 academic year. On the new trajectory for their collaboration, Kim wrote, "I am super excited to work with Dr. Keen and her students in another class this year to teach, learn, and share the best practices that can benefit ACC and our community."
2021 Riverbat Reach: ACC's First Virtual Volunteer Fair!
One of the greatest challenges of 2020 was finding opportunities where students could engage meaningfully in community work from the comfort and safety of their own homes. This challenge was met and exceeded in Professor Keen and Andy Kim's project. In order to promote future success stories within the ACC community, we are very excited to be hosting the first fully virtual volunteer fair at ACC! 
The 2021 Riverbat Reach Virtual Volunteer Fair was developed in collaboration with Student Life and the ACC Civics Lab, as well as over thirty local community organizations. We are so excited to have this opportunity to connect students with volunteer opportunities that are not only located within their community, but can be completed remotely. We will also be hosting four panel events, including an ACC Resource panel, two Community Connect panels, and a full VDR Onboarding in collaboration with ACC's Elections Division. Participating students will be entered to win one of ten $25 Amazon Gift Cards!
Please help us spread the word about the 2021 Riverbat Reach with your students by sharing our event site with your classes!
You can find our site as well as more information about our sponsors and events by clicking here!
Service-Learning Online Training:  Enroll Now!
We have finally completed our course updates for the 2021 Service-Learning Online Training! Using your feedback and contemporary research, we've made adjustments and updates to our content. Included in these revisions is a more robust section on evaluating service-learning, an alignment with ACC's faculty values, examples of service-learning projects across the disciplines, and more! Click Here to Enroll Now!
Additionally, for faculty who have already completed the training, we will be soon launching the brand new Service-Learning Faculty Hub, a private resource repository site accessible only to trained service-learning faculty. Service-Learning faculty will receive a link to access the repository later this month.
Introducing the Service-Learning Fellowship Pathway
What does service-learning look like at ACC? What should it look like? We believe the people best equipped to answer those questions are you, the practitioners. Now, through our Service-Learning Fellowship Pathway, TLED is supporting you to do just that!
The Service-Learning Fellowship Pathway is intended for practitioners who are interested in broadening their expertise in service-learning while simultaneously giving back to our professional community. We've designed a three tier program for faculty to participate in that prioritizes research, practice, and collaboration:
Service-Learning Fellows: By completing the Service-Learning Training either online or in our summer program, you're already in! This preliminary training teaches you the fundamentals of service-learning theory and practice and grants you the credentials necessary for service-learning course implementation here at ACC.
Service-Learning Research Fellows: After implementing your own service-learning course, you may have the urge to further investigate best practices and special topics in service-learning. SL Research Fellows spend one year developing their personal research proposal as a way to enhance community's understanding of key issues for community college service-learning practitioners.
Service-Learning Senior Research Fellowship: After deciding on their research topic, Senior Research Fellows have the opportunity to dive deeper, drafting their own literature review on the topic, mentoring new service-learning faculty, and completing the Fellowship pathway by presenting to the greater ACC community.
We invite you to check out the TLED Course Redesign Service-Learning Fellowship website to learn more about the Fellowship Pathway and how you can get involved.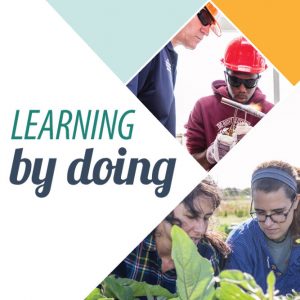 Questions or comments about our
Service-Learning Program? 
Click the image above to visit our website, or
schedule a time to chat with our Coordinator!