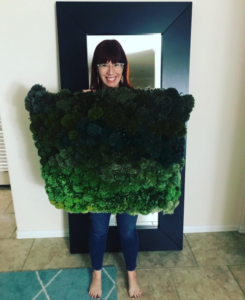 #newtoACC: Amber Sarker
September 9, 2020
Our #newtoACC series welcomes new faculty to our Austin Community College Riverbat family.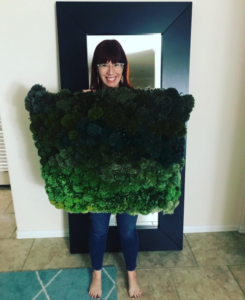 Meet Amber Sarker, ACC's new Student Development faculty member!
What inspired you to apply to teach at Austin Community College?
I love Austin and wanted to work in the Austin community to help students reach their academic goals. Additionally, I studied Ascender while gathering data for my dissertation and wanted to work at a community college that supported this program.
Three words that best describe you?
Hardworking, humorous, empathetic.
Do you have a motto or mantra or personal philosophy?
Hard Work Pays Off. I use this philosophy in work, my health goals, and as a general reminder that good things happen when we put in the work.
If you could take any ACC class, what would you take?
I would take PSTR-1312 Laminated Dough, Pate a Choux, and Donuts. I love to bake and plan to earn my Pastry Certificate from ACC!
What would people never guess you do in your role?
DJ! When taking the onboarding with TLED I enjoyed listening to the music played before class and on breaks. I have had fun picking music out for my Learning Frameworks courses and have even honored some requests from students. This makes the online learning experience feel more like a community to me.
How do you create a classroom culture that intentionally welcomes and supports students from different racial/ethnic and socio-economic backgrounds?
I think it is imperative that students see themselves and their stories as part of the curriculum. This includes assignments, conversations, and experiences. As hooks (1994) stated, in order to create a culturally diverse academy, we must "commit ourselves to the work of transforming the academy so that it will be a place where cultural diversity informs every aspect of learning" (p. 33).
---
Welcome Amber to ACC!
Post a comment below or email Amber Sarker at amber.sarker@austincc.edu.