The Service-Learning Corner: May 2020
May 6, 2020

One Month In, Still Going Strong!
It has been over a month now that we've been working in quarantine. Despite the challenges of working from home, the Service-Learning Program is still moving forward! We've had four new faculty enroll in our Service-Learning Online Training and are developing two new service-learning projects for this summer and fall. It is so inspiring to see faculty and community partners coming together during these uncertain times. We are doing our best to stay on top of remote service opportunities, and we are still accepting new course proposals for this fall. If you're ready to change up your online course, consider enrolling in our training today!
Complete Your Service-Learning Training Online
Our online service-learning training is up and running! Without the option of teaching hosting this training in person, we are investing more time in our online course than ever. For those faculty who are already enrolled, keep an eye out this month for some improvements! We are presently transforming our training materials into Collaborate sessions to enhance our trainees' online experience. Faculty who participate in our Collaborate sessions will walk away with the same understanding they would from our in-person or online training, but in an engaging environment that they can participate in remotely.
Our Collaborate sessions will break the course down into its six component units, with each session covering the content from one unit. During the month of May, we will be hosting Collaborate Sessions for units one and two, with multiple sessions for each to ensure access for all faculty who are interested. The easiest way to stay up to date on when our sessions will be held is to enroll in our Service-Learning Online Training. We will be posting updates to the course about the sessions, as well as emailing current students once dates are settled.
Service-Learning Agreement Launch
Once you've completed your training, our office is here to assist you in making your service-learning project ideas a reality. In order to assist our office with data collection, we are requiring that all high-integration service-learning project partnerships must be formalized through an Affiliation Agreement beginning Fall 2020. This requirement has been in the works for a while, and with the completion of our Service-Learning Agreement template, we are finally prepared to bring this requirement to our partners.
This requirement does NOT affect all service-learning courses. If you're implementing a low-integration project, such as a volunteer hour requirement, or having your students volunteer with a well established volunteer organization, you may not need to complete this agreement. Additionally, beginning now, all high-integration service partnerships developed through our office will have an agreement built into project development. While this is a new requirement, we expect its roll-out to be seamless. If you have any questions, please feel free to contact our Service-Learning Coordinator via the appointment link at the bottom of this post.
Community Partner Spotlight:
Socially Distant Service Opportunities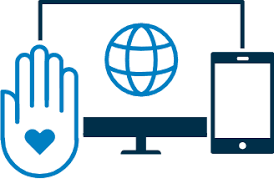 While we usually like to spotlight one local nonprofit for their outstanding work in the Central Texas community, this month we are once more highlighting the various ways you and your students can engage while maintaining a safe social distance from others.
Below are a few service opportunities that you or your students can participate in. If you're planning on implementing service-learning in any of your upcoming online courses, these opportunities could be a great way to stay connected with our communities while still keeping everyone safe. Click on the opportunity name for more information:
Foundation Community Care Calls – Be connected with a single adult resident living within Foundation Communities to help mitigate the isolation caused by social distancing.
Senior Access Texas Senior Buddy Program – Complete this form to connect with and shop for senior citizens who are home-bound due to the Covid-19 Pandemic.

 

See the Senior Access website for more information.
Donate Blood or Plasma – Now more than ever, there is a serious need for blood and plasma for persons effected by Covid-19. Find out how to safely donate blood with We Are Blood Austin and schedule and appointment today!
Prison Letter Writing – Prison Abolition Prisoner Support (PAPS) is hosting an online letter writing events. For more information on days and times, email iheartpaps@gmail.com
Become a Virtual Big Brother or Sister – Big Brothers, Big Sisters of Central Texas is now hosting their volunteer training and mentor program online to help local youth connect with their mentors while in quarantine.
Virtually Mentor Adults with Disabilities – Help local adults with disabilities stay socially connected during these times of social distance through The Arc's Adult Mentor Program.
Say Thank You to our Essential Park Workers – Print and personalize a free postcard to send to the local essential workers keeping Austin's parks open and safe!
Pease Park Ragweed and Litter Pick-Up – If you or your students are feeling cooped up in your homes, take a few hours to venture into nature and assist with park beautification.
Service-Learning in the Literature
Digital service-learning is an emerging field, and the importance of upholding the same standards of partnership as one would for an in-person project presents an interesting dilemma for eService-learning practitioners. Concerns over generating meaningful, engaging, and reciprocal partnerships in an online course are still being investigated. This article, published in the 2018 Journal of Higher Education Outreach and Engagement, proposes a model for embedding Asset Based Community Development practices into an online service-learning course, and includes a case study of what this could look like.
Shah, Selting Troester, Brooke, Gatti, Thomas, and Masterson. (2018) Fostering eABCD: Asset-Based Community Development in Digital Service-Learning. Journal of Higher Education Outreach and Engagement. Vol. 22, No. 2, p. 189. Stable Link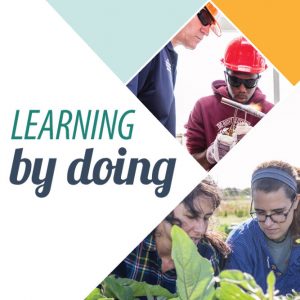 Questions or comments about our
Service-Learning Program? 
Click the image above to visit our website, or
schedule a time to chat with our Coordinator!