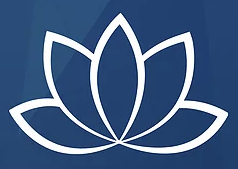 Applications Open: Lilly Conference Scholarships
October 3, 2019
The Faculty Center for Teaching and Learning (FCTL) is offering an opportunity for ACC faculty (instructors, counselors, librarians) to attend The 7th Annual Lilly Conference for College and University Teaching and Learning ­to be held January 9-11, 2020 at the DoubleTree by Hilton Hotel in Austin. The Lilly Conference is not only a wonderful opportunity to learn and develop as educators, but also a great opportunity to network. The Faculty Center for Teaching and Learning (FCTL) will provide funding for 35 full-conference registrations. The majority of the scholarships will be reserved for new applicants and presenters, but previous winners of FCTL Lilly Scholarships who have completed all their projects are welcome to apply to attend again. 
The purpose of this scholarship is to encourage faculty to attend this invaluable conference and to bring lessons learned back to their faculty colleagues. Professional Development Credit for attendance can be requested and provided through your Department Chairs.
Applications close on Friday, October 25th, 2019 at 5pm.
Please direct questions to the Faculty Center for Teaching and Learning at fctl@austincc.edu.