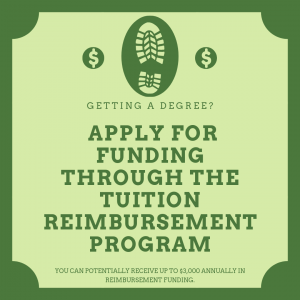 Tuition Reimbursement Applications end October 4
September 20, 2019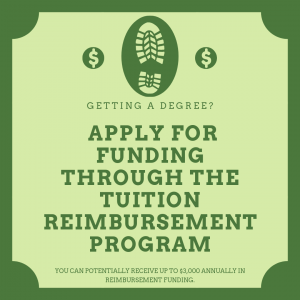 Are you currently enrolled in a bachelor's, master's, or doctorate program? Would you like the opportunity to receive up to $3,000 in reimbursement funding? The Tuition Reimbursement Program was created to help those Faculty members looking to complete a bachelor's, master's, or doctorate degree with tuition reimbursement funding.
The Tuition Reimbursement application process will be open through October 4 and consists of completing an application and an essay. The Program is available to all staffing-table employees and Adjunct Faculty members with at least 3 years of longevity here at ACC. Those chosen for funding will be determined by a selection committee comprised of members of each employee association.
The final information session will be hosted on Tuesday, October 1, at HBC RM# 301.2 from 12 pm – 1 pm for those employees with questions. Any other questions can be sent to Cameron Keel, ckeel@austincc.edu or 512-223-7984.
Visit the Tuition Reimbursement page for more information before the October 4 application deadline.