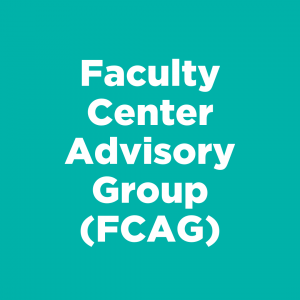 Apply to Join the Faculty Center Advisory Group (FCAG)
August 27, 2019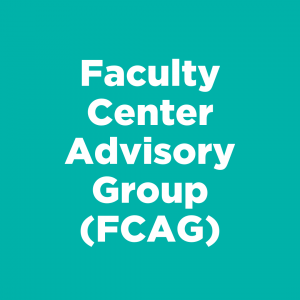 Dear Faculty Colleagues,
The FCTL (Faculty Center for Teaching and Learning) is a grass-roots group developed by the Adjunct Faculty Association and Full-Time Faculty Senate. Together these associations asked our administration to support a center that would allow faculty to work together to provide their own opportunities for faculty development.
Over the past several years we've worked to become a resource that embodies our mission of "faculty guiding faculty." Within the past year, FCTL has begun working as a part of the Faculty Development department on projects such as:
Faculty Talent Onboarding

Teaching and Learning Academy
Faculty Development and the FCTL are supported by the FCAG (Faculty Center Advisory Group), a workgroup that is made up of equal numbers of adjuncts and full-timers. We are a collaborative and friendly group that enjoys working together to provide opportunities for faculty to share best practices and great ideas with each other.
We would like to add THREE new Adjunct faculty and THREE new Full-time faculty to the FCAG. If you would like to work with a dynamic and creative group of faculty in determining how best to serve our colleagues, we would be thrilled to have you join us.
We are accepting applications now through September 13, 2019. Please learn more and apply here.
We hope to hear from you!
Best,
Michelle Fitzpatrick and the Faculty Center Advisory Group
Michelle Fitzpatrick CHT, MHM
Assistant Dean of Faculty Development
Hospitality Professor
512-223-7750
Pronouns: she/her/hers