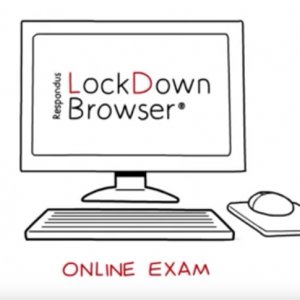 Respondus Lockdown Browser Now Available for Use Outside ACC Testing Centers
August 21, 2019
We are pleased to introduce the Respondus LockDown Browser for use with Blackboard assessments (e.g., tests, exams, quizzes) to lock down the testing environment. Students will not have access to any other computer applications or browsers, while the assessment is in progress.
In the past, ACC has used Respondus LockDown Browser only in Testing Centers. This option is still available for instructors who require on-campus testing. The Distance Education faculty knowledge base provides step-by-step instructions on how to restrict the assessment location to an ACC testing center.
To allow students to take their assessments that use LockDown Browser outside an ACC Testing Center, follow the steps here: Allow Students to Take Assessments from Anywhere
Respondus provides sample wording for instructors to add to their syllabi and other communication to students that explains how Respondus LockDown Browser works and its availability in their courses.
Finally, Distance Education instructors also have the option to enable the webcam feature (also known as Respondus Monitor) for an additional layer of security for their exams. More information and training for Respondus LockDown Browser & Respondus Monitor will be held via webinar on September 13th.
For more information on Respondus and how it can benefit your courses, visit the knowledge base at: https://de.austincc.edu/support/faculty. Use keyword Respondus.