Before you begin, here are a some helpful links that cover the basics of Collaborate:
Setting Up Collaborate
Go to the Blackboard Control Panel, then expand Course Tools to make sure Blackboard Collaborate Ultra is available. If available, go to step #3.

 
If not, go to the Control Panel, expand Customization, then select Tool Availability.

 

Check the box next to Blackboard Collaborate Ultra, then click Submit.
Select Blackboard Collaborate Ultra from the Control panel Course Tools menu. The Sessions page containing any created sessions will open.
Select the Course Room name to edit the room settings or click the context menu to the far right, then click Edit Settings to open the setup panel.
Select Join Course Room.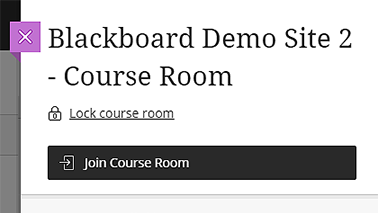 Contact Support
This article was created and is maintained by Student Technology Services.
If you have found an error in this article or if you are in need of technical assistance, please fill out the Student Technology Services Email Request Form or contact Student Technology Services at 512-223-4636, Option 8.